Some of my kind of reading floating around the interweb lately…
Cheers. xLindsey.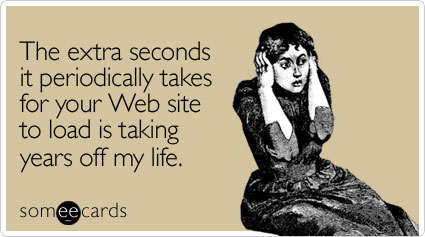 DESSERT FIRST
Can't say it better than this… Why Christianity needs both Tim Challies AND Ann Voskamp (and maybe a Catholic or two–thrown in for good measure)
Powerful. Ben Irwin's Letter to my daughter
Some goodness from Jeff Goins… as a writer, this reminder is needed all too often: Stop Apologizing for Your Art
Jeff Goins, right on the money, again… The problem with online friendship
This message will never grow old in my ears… even if it's often forgotten. Thanks for the reminder, Sarah Bessey… In which you are loved and you are free
Goins strikes a little more gold… Dear son
A reminder to be you and no one else, from the letter of another dad… A letter to my future son, from a future gay father — And my favourite part: [Excerpt] "…if you see daddy step outside of himself to put some ignorant people in their places, to do as I say and not as I do!" // An extra thought — would you ignore this advice because of who it's from?
As a woman this topic is really attractive… why wouldn't I want mutuality in my marriage? career? life? Some thoughts from an Egalitarian… Ask an Egalitarian…(Response)
ON SOCIAL MEDIA
True story. However, couldn't we argue that even common sense, as a characteristic and even as a necessary trait of business, can be a rare quality? Social Media, Relationships and the Playground
All You Need to Know About Relationships and Social Media, You Learned on the Playground!
Social media's time up so soon? Next up in the digital frontier: mobile. (I'm kidding, I agree with this, of course). And the age old question — is your digital strategy evolving? … Forget about Social Media for a Moment: What's your Mobile Strategy?
Some really, deeply intriguing thoughts on labels and solution mentalities… [Excerpt] "More generally, I wonder if the distinction between sacred and secular generally means that states aren't the relevant units for global taxonomies based on religion. Perhaps clans, families, or souls would be more fitting" … There Are Two Kinds of Countries in the World: _____ and _____ 
The (internet) end times feel near… A new ad service that detects our emotions? //  The Future of Social Advertising: Emotionally Charged and Interconnected and Microsoft patents 'emotional database' advertising service
Reality check… social media, year 2012. Oh, that's right. Dear Commonwealth bank (A letter after attending your social media convention)
So glad content creation is getting some love (marketing and ROI talks usually steal all the thunder)… How to begin outsourcing your social media writing
Facebook knows that when you give a marketer a cookie, he'll want a vanilla milk shake to go with it… Facebook Exchange: A New Way For Advertisers To Target Specific Users With Real-Time Bid Ads
A new use for Twitter: How to use Twitter to publicly humiliate an attempted adulterer….
FOOD FOR THOUGHT
Misery sells, yes. Is it disingenuous, sometimes. // An argument for lack of Sahel funding… Sahel: The world is waiting for pictures of starving children
Recently, a fave blogger, author and friend Rachel Held Evans hosted a synchroblogging week on Christ and mutuality. Rachel's thoughts are, as always, mind-blowingly fascinating and challenging in ways tied to our past, present and future as Christians and spouses. But I was equally as encouraged by her readers who joined the efforts in the masses, writing their own posts, tweeting their thoughts and all around supporting the concept of mutuality. For the whole series: One in Christ: A week of mutality
I must've missed this class in Bible College… either that, or they don't teach it. [Excerpt] "Such a relationship could only be characterized by humility and respect, with both partners imitating Christ,  who time and again voluntarily placed himself in a position of submission." — Submission in Context: Christ and the Greco-Roman Household Codes
And another… For the sake of the gospel, let women speak
Thoughts on leadership and supporting your partner, written by Rachel's husband Dan. "Our roles aren't static. Our roles change depending on context."
Smart kids invent the iPad while the cool kids drink beer. Now the cool kids have no jobs & the smart kids buy beer?  Why do smart kids grow up to be heavier drinkers?
Telegraph article suggests all kinds of hope: female presidents, iconic political decisions, democracy, hope in Africa… Malawi's new president sells off presidential jet and 60 Mercedes
All fair… 25 things I've learned in my 20s
Always good to read articles like this… keeps me challenged and fresh in my priorities and intentions… 4 ways of knowing when it's time to let go
For a reminder on who's who among Biblical woman leaders… or if you're looking for a girly Bible name for your kid.
(A FEW PLACES I've) COMMENTED LATELY
Culture – 8 Views – I've never really considered the ideal in that quote before. Reading it just now and giving it some thought, I quite like it. It's a difficult concept, I think, for anyone to grasp in many kinds of situations — not just for fundraising NGOs dependent on short-term funding…Also reminds me of the "legacy" leadership concept — are you a leader who will leave a legacy. But both of these ideals suggest that they are proven some time in the future. Not now…They are the basis of risk aversion in business… reluctance because of an uncertain payoff.

Five reasons to think about the state of your website before diving into social media (credit: PBH)– Couldn't agree more. I'm pretty sure I'll be ripping off your ideas and selling them (for gold stars) to my employer. But no worries, I still follow social media etiquette (which is the new "PR rules for engagement) and I'll be sure to @mention you in the tweets.
And for fun…
 *              *              *
If you read any of these, I'm keen to know what you think. And if I've missed any goodies, tweet them my way, will ya? @lindseytalerico