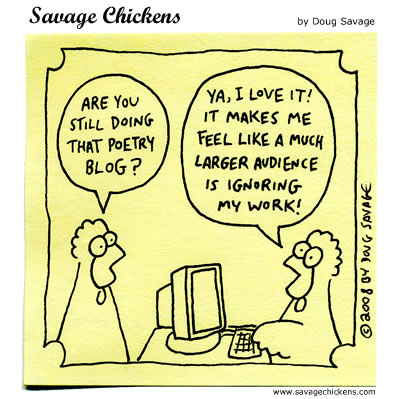 Just publishing this long after I've actually read 80% of these… typical me.
Blog lately is a periodic publish of my latest interweb readings. Catch all my nonsensical bookmarking in the blog lately archive.

*     *     *
AROUND THE BLOGOSPHERE
The international response to the 2010 Haiti earthquake has influenced your opinion about humanitarian aid — whether you've known it or not. As a result of the earthquake relief efforts, you likely believe donating to NGO's is worth it or not at all. We're opening up questions on the WV blog this week to give honest, real answers about aid in Haiti. Jeff and Liz are the best and have taught me heaps about the complexities of aid work. Please submit your questions & ask your friends to do the same… Ask an aid worker about Haiti.
The good, the bad, and the ugly about MD's latest. Reading this, I found myself thinking several times — why on earth would his wife allow him to publish these stories about her? Then I remembered, she's probably a very submissive wife. // Driscoll, "Real Marriage," and Why Being a Pastor Doesn't Automatically Make You a Sex Therapist
I have no words for how I feel after reading this… only to say that Joy's writing knows just how to leave me speechless. // I love you, Joy, for your strength, your honesty, and your willingness to share your heart. — Coming to my senses on deeperstory.com
Soundgarden, I don't know who that is. But I do like John Mayer and bowling alleys — and John Mayer playing during disco bowl at the bowling alley. And I do like those little chocolates in Trader Joe's advent calendars. // Thoughtful post from Christian Piatt on RedLetterChristians.org — Soundgarden, John Mayer, Bowling Alleys and Advent
I was really encouraged by this post from Luke Harms, who's blog I've been meaning to read for awhile. And yes, this post did encourage me. // On Doubt or "Why I Don't Feel Safe in Church"
Happy (now belated) birthday, Jorie and Jasiel, from me, too!!! And happy day to a beautiful, wonderful, and always delightful mommy. // My twins are four on ElizabethEsther.com
Any post on this subject is a worth-while read. Maybe you (or someone you know) is guilty of believing exactly this: I'm Christian, unless you're gay. on Danoah.com (my first time reading this blog, I think I'll come back :>)
The hardest part of realizing your dream from Jeff Goins. // I'm going to write a post on "dreams" myself in the near future. Stay tuned.
A thoughtful post on Intellectual-Liberation on December, hard times and the beauty in coming out of the darkness. // Coming out of the longest, darkest night
From the so endearing Alise Wright. I can totally relate to this one, actually kind of wish I wrote it myself 🙂 // My favorite.
A sweet post from a new blog, thanks to @Lexilooo's tweet love. Loved this post so much, I reposted it on the WV Blog just in time for Christmas. // The gift we are most excited about
A new blog (not newly created, just new to me) worth reading. Start with this post from our 12 blogs of Christmas project: Occupy Advent: Going after the 99
Consider this: how many of us can actually say we have a deeper, richer understanding of the Afghan people, their culture, their aspirations, their struggle to find a voice after 30 years of political rivals using their backyards as battlefields? // Communicating without words (found on Twitter). Afghanistan Untold: Multimedia by Augstin Pictures, MediaStorm and Asia Society
All too true. (sigh) // Barna Survey on Young Adults Leaving the Church
The perfect mix of "light" and deep. // A revealing lecture on the Deeper Story.
Is technology the glue of the modern family? As someone who is about to move 7,000+ miles away from my family (who is quite modern, in my opinion)… my answer is yes, technology will be our glue for the next couple of years.
Can I not want in? Doubt is my teacher. // I want in, Joy for Provoketive Magazine.
A new all-time favorite Elizabeth Esther story: Experiments in empathy — a new year's resolution // Friends, glean from this wisdom: This, I think, is the good and proper work of empathy: By placing ourselves inside the lives of others, we begin to understand how they view the world. We stop seeing them as "other." We see them as ourselves.
In Can Your Church Divorce You?: Is membership a necessity or a tradition that's used more for power than relationship in the church today? // Hmmm… I think there are a lot of things used more for power than relationship in the church today. But membership is not one I've personally experienced or wrestled with when it comes to the church. Actually, the "are you a church member" question is brought up more with friends or at work. And I suppose in that context, it does seem to be bit of a power hoarding elitist question. Disagree?
If this post doesn't scream Pacific Northwest, I don't know what does: Recycling is gangstafrom the bedazzled notepad of Katrina Taylor. Part of my comment on this post: I really liked Shirley Temple as a kid. In fact, my mom just dropped off my VHS movies the other night to pack up with the rest of our things. (Colin thinks I should throw away the tapes… never!) And Shakira… well, I don't think they'd ever name a drink after her, but she does make me want to throw down some moves… and by moves I mean shake it. (And don't forget to check out this instagram)
Here's a task for you: Fit new years, Jesus, Joseph Kony, bin Laden, "freedom" and scripture all into one post… // A Bad Year for Bad Men — can't argue with that title. Rich Stearns on the Huffington Post.
ON BLOGGING AND SOCIAL MEDIA
Are these "duh" points still secrets? // The 7 Secrets of Running a Wildly Popular Blog
I'm a fan of this kind of rule: The content better be good, or else…The greatest headline in the world is an absolute failure if the article fails to match expectations. // The Secret Sauce to Building an Uber-Popular Blog
Ones I find particularly creative: #5, #12, #13, #36, #37, #47… // 50 brilliant & creative advertisements for your inspiration
Hehehe…. @LarryShort — did you see this? // Rolling in #KloutBoogers from the very sweet Alise Wright.
Much too soon to tell whether or not this will be beneficial…. Sounds like a decent idea, but then again, so was the spork. // Twitter Joins Facebook, Google, Launches 'Brand Pages' for Marketers
Some hard proof to what we already know: Facebook ads are more emotionally engaging than TV or other web ads. Thanks, Forbes. // Why Ads Grab You More on Facebook Than on TV or the Web
When you think about what to tackle for a #holiday campaign, not sure if tackling Santa is the best choice: youtu.be/ZF3Aqdbruy8
On Mashable: 5 Tech Trends to Watch in 2012. And what I got to say about this — 2012 will be a year of introspection; one where we possibly rewrite the rules of content, copyrights and social interactions. — YES! Let's do it.
TOP POSTS FROM THIS BLOG IN 2011
Still continues to be the most referred to post from search… The Fading Future of the ILO: A Look at the Child Labor Issue in India
Ahhh, fond memories of struggling to write this one: Things I've learned from !deation
Another year working in social media has taught me that very, very few companies understand the importance of personality in their social media community manager. I still believe in this: 6 must-have traits in a social media community manager
A 2011 personal fave: I sleep while I meditate for Life: Unmasked.
Revealing my personal philosophy strategy for swimming upstream: Admitting failure — Oh, good, you are human.
And the cheers to a year of adventure ahead in 2012: To the land down under….